Introduction to the Fédération québécoise des coopératives forestières and its objectives.
On April 13 and 14, the annual convention of the Fédération québécoise des coopératives forestières was held at the Delta Marriott Mont Sainte-Anne in the Quebec City area.
This year's theme "Towards a renewed business model" reflects the rapid upheavals of recent years, which are prompting many organizations, including those in the forestry cooperative sector, to review their business models. To meet challenges such as the fight against climate change, the integration of new technologies and labor shortages, cooperatives need to rethink the way they do business and consider different options, including mergers and acquisitions.
In Quebec, many cooperative businesses have diversified and merged over time, so that today there are more large-scale cooperatives carrying out a wide range of activities. Their external environment has also changed, partly as a result of market globalization. Our network is at a crossroads, and we feel that a second phase of consolidation will be necessary to ensure the competitiveness of forestry cooperatives.
The Federation's main aim with this theme is to raise questions about the competitiveness of companies, and to present different approaches from other cooperative networks that have initiated change before us.
DroneXperts in the forestry sector.
Integrating drones.
At this conference, we presented how the integration of drones can significantly help those involved in forestry. The drone means that less manpower is needed to carry out volumetric calculations, saving a huge amount of time and money.
Here's a non-exhaustive list of drones and their on-board technologies that can prove to be indispensable allies.
The Wingtra GEN II fixed wing
All the features of the WingtraOne GEN II flying wing enable you to minimize your flying time and get more work done, whether you're working on a project in the field or analyzing your data in the office. The WingtraOne GEN II features the most advanced reliability in surveying drones. This is the key to maximizing drone uptime, increasing your productivity and ensuring consistent report delivery.
For your mapping missions, fly at 16 m/s for up to 59 minutes per flight for extended coverage. What's more, thanks to the range of high-resolution sensors compatible with WINGTRA, flying at an altitude of 120 meters with this type of sensor means a better field of view and fewer images to process. Cover up to 110 ha in one flight with a GSD of 1.2cm/px.
If you'd like to find out more about the Wingtra fixed wing, take a look at its complete portrait.
The multispectral DJ Mavic 3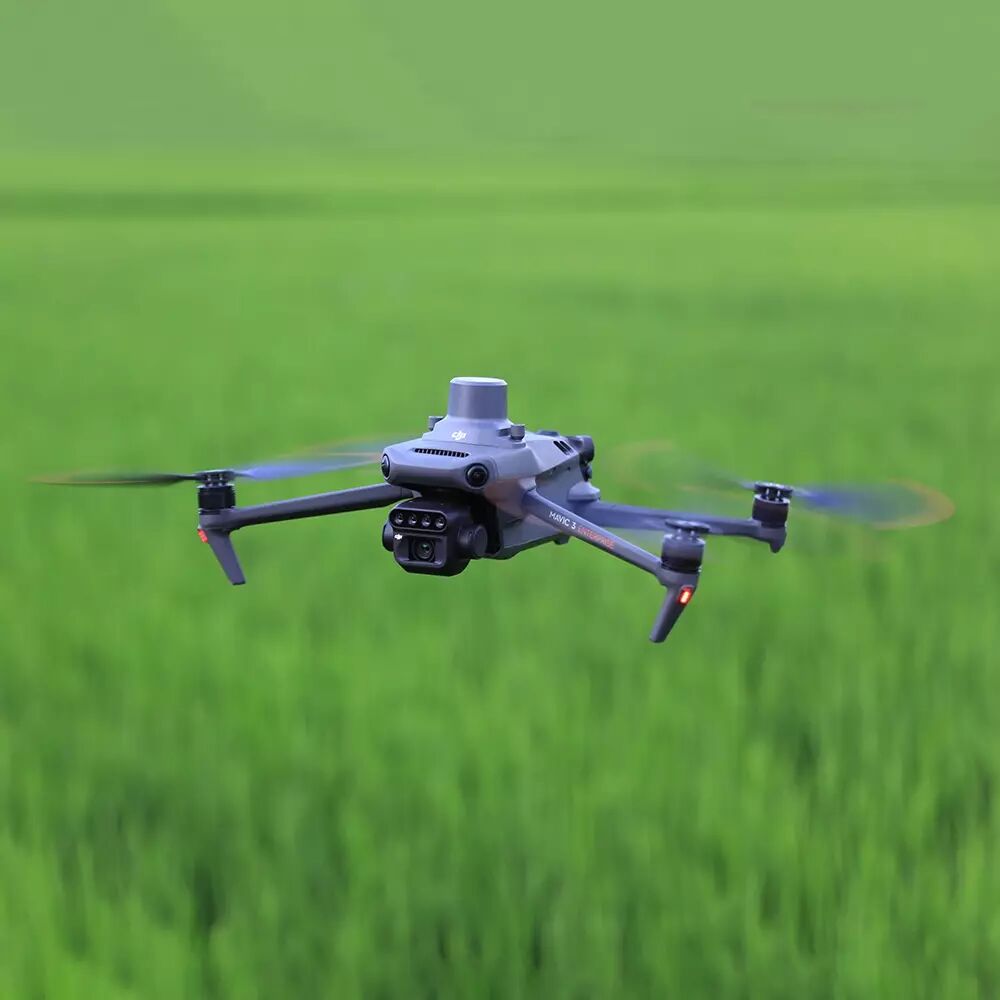 With the DJI Mavic 3 Multispectral drone, you have two high-performance cameras in the air at the same time, suitable for a multitude of uses. While the 20 MP RGB camera delivers high-resolution images in 4K quality, the integrated multispectral camera delivers images that make the "invisible" visible. It is ideal for precise forest measurements. Up to 200 hectares can be measured per flight. With the support of DJI's open ecosystem with its SmartFarm and Terra applications, you'll get particularly high performance from the DJI Mavic 3 Multispectral. A flight autonomy of up to 43 minutes also enables long aerial missions, making the DJI Mavic 3 multispectral drone a high-performance tool at every level for your inspections and surveys.
DJI Matrice 300 RTK with LIDAR L1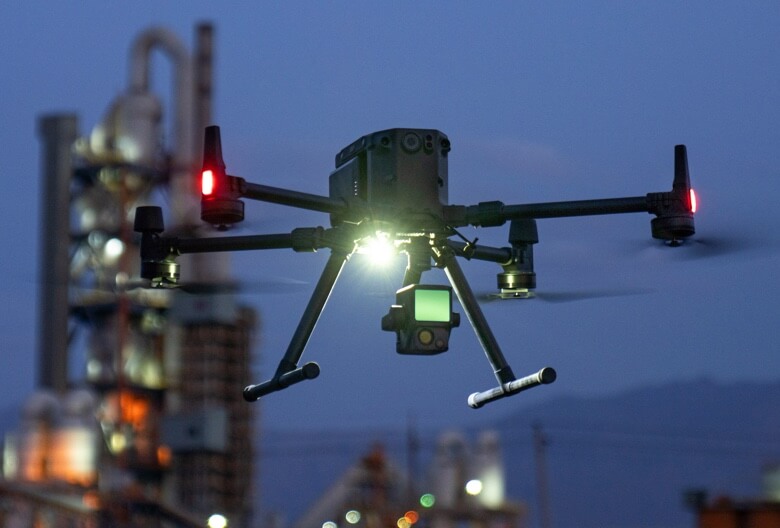 Designed by DJI, the world's leading drone manufacturer, the Matrice 300 RTK is a revolutionary machine in the drone market. With a claimed autonomy of 43 minutes and IP45 certification, the M300 RTK can adapt to extreme environments (cold, hot, dust, rain, snow). DJI has developed technical and high performance sensors to adapt to this new vector. Also equipped with a multitude of obstacle detection sensors in 6 directions, navigation and piloting are safe.
The Zenmuse L1 nacelle integrates a Lidar module, a high-precision image processing unit and a 1-inch CMOS camera. Used in conjunction with the Matrice 300 RTK, the L1 forms a complete solution for real-time 3D data acquisition, efficiently capturing the details of complex structures and delivering high-precision 3D models.
In conclusion
Are you interested in the integration of drones and embedded technologies? You need to know that before building a drone program, it's important to ask yourself the right questions.
That's why we're here to guide you, from needs analysis to training organization and management, from equipment purchasing to maintenance program planning, right through to the exploitation of your results.