You are curious and want to learn more about drone piloting techniques? Or do you just want to enjoy a discussion and get information from experienced pilots? Here are some of the questions that were answered during our webinar: Tips and Tricks to Improve Your Drone Flying Technique held on April 17, 2023.
The DroneXperts Center of Expertise, who are we?
Pioneers and leaders in Canada, DroneXperts is an innovative center of expertise that offers you technology (sales, rentals), training, advice and service all in one place.
The team of experts that has been supporting companies with confidence since 2012 offers you an incomparable human and professional service. At DroneXperts, we help our employees develop a customer and expert attitude in their work through a culture of results, mutual aid and continuous improvement, which is reflected in the service offered to customers.
Beyond all these missions, DroneXperts has defined a societal objective which is to decrease the ecological footprint of as many organizations as possible. This foundation that is at the origin of everything is put at the service of the environment through innovation and research in drone-based technologies that will help organizations adopt the new eco-friendly practices of tomorrow.
Who are our pilots?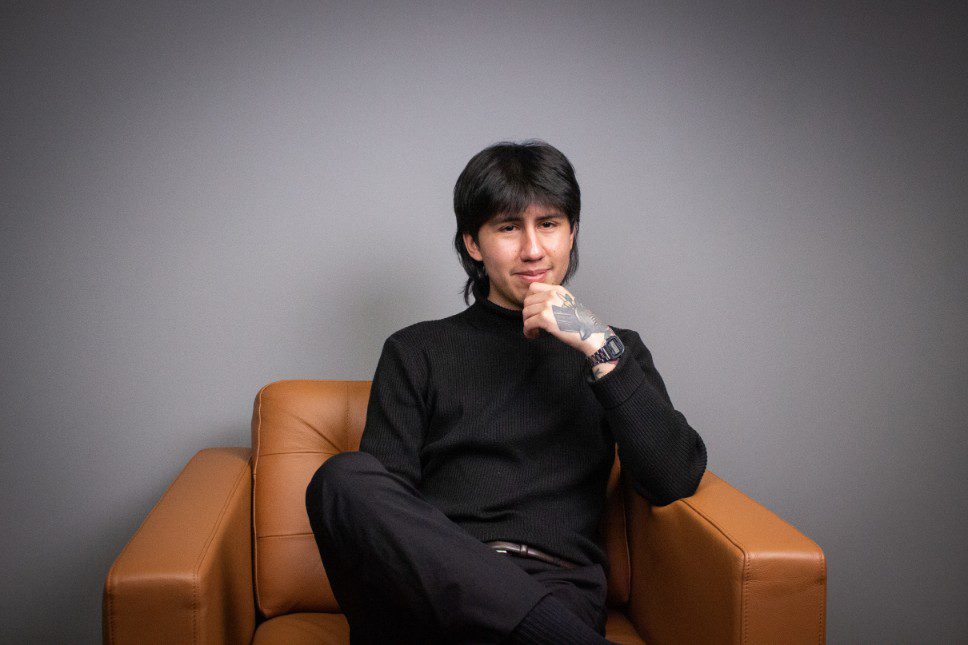 Daniel Ospinal – Workshop technician and pilot
With two years of experience on the DroneXpert team, Dan is very knowledgeable and passionate about the drone industry! He will discuss the tips and tricks he discovered during his journey as a professional drone pilot. Daniel has distinguished himself through his experience with a variety of equipment and his artistic eye.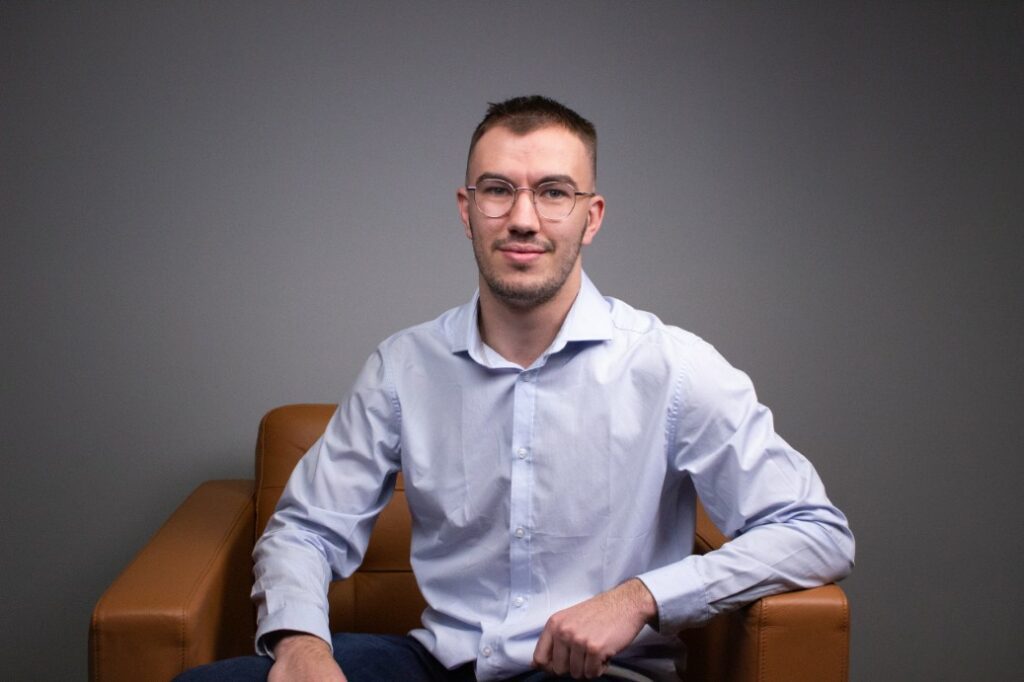 Raphaël Pereira – Robotic technician and pilot
A valuable addition to this webinar, Raphael will bring another point of view with his years of experience as a pilot. He stands out with his adaptability as he designs and diagnoses drone robotics in our research and development department for our environmental solutions.
The beginner's section
What is a drone?
A drone is an unmanned aircraft that is automatically or remotely controlled. It can be used in many different ways depending on your needs. Several parameters are variable such as: the weight, the resolution of the sensors or the autonomy for example.
Before buying a quadricopter, it is important to get information about the device you want to acquire. Once you have purchased your drone, the second mandatory step is to consult and read the user guide which will provide you with valuable information.
You want to learn how to fly a drone and you are a novice in this field? To do this, the best is to orient yourself towards a drone of less than 250 grams. They are often an excellent alternative to their acquisition cost. Moreover, these small drones are more manageable.
Beyond the material aspect, you had to favor a "healthy" environment, i.e. with a large open area, without any obstacles such as trees, power lines, etc.
How to improve your driving technique?
There are no special techniques or quick fixes to improve your riding technique. The key word, if you want to evolve it will be with practice, lots of practice. To begin, you need to train yourself to do simple maneuvers to develop your muscle memory. With experience and several hours of flying, you will be able to perform much more difficult maneuvers.
To help you improve your piloting technique, you can also consult guides on the Internet or even use simulators that are sometimes provided with your drone application.
Nevertheless, it is not because you master a drone perfectly that it will be the case for another drone. Never forget that each aircraft is unique and flies differently, even if the basic maneuvers can be similar.
How to take beautiful pictures?
To make beautiful photo captures, you must pilot your drone with ease and without jerks. Then, you will have to master some basic principles related to photography such as :
Third party rules
Leakage lines
The different planes (foreground / background) ;
The different orientations of the camera (diving, low angle, top view and bottom view);
Timelapse.
How to define your flight area ?
Before embarking on your various flight missions, we strongly recommend that you study the area in which you will be operating. Is it an urban area with the presence of buildings or power lines? Or on the contrary is it a rural area with the presence of trees or water tower? Am I in controlled airspace or not? These parameters will directly influence your piloting. The weather is an element that must also be taken into account, as it can have a direct impact on your equipment!
How to manage technical problems during the flight?
This is a question that we are often asked, but which remains difficult to answer. Indeed, each problem and situation is different, so no precise answer can be given.
However, the most common problem you may face is; signal loss. The way to solve the problem is to place the remote control high up, either by simply raising your arms or by trying to find an elevated area to try to get the signal.
How to choose these camera settings?
To do this, you have two options available to you. The first is to leave the basic automatic mode, which allows you to make very beautiful captures and which will meet the vast majority of your needs.
The second option is to use the professional mode, however, we recommend that you have real knowledge to do so.
Do I need to be certified to fly a drone?
On the territory, it is Transport Canada that supervises the use of drones and defines the legalizations around these devices. However, you should know that for a 250g drone, you are not required to obtain a specific certification. On the other hand, for drones over 250g you must obtain a pilot certificate – basic operations to be able to fly in uncontrolled airspace. If you want to go even further and fly in controlled airspace, you must take the Advanced Operations Pilot Certificate. This information is given as an indication and may change according to the regulations in force. It is best to follow the updates directly on the Transport Canada website.
You want to become a drone pilot and make it your job? Feel free to check out our blog post: How to become a professional drone pilot and what training to choose ? The Complete Guide..
The consumer component
Which flight mode to use?
To fly your drone, you should know that there are four different flight modes. In North America, mode 2 is used for the most part. On the European side, mode 1 is used. This flight mode is specific to each one, it will influence the reactivity of the joysticks of your remote control for example. To know the different parameters that will evolve following the change of mode, you must directly consult the user guide of your device.
What are the best settings for my drone?
In general, our advice is about safety settings for your device. Before each flight, remember to define the maximum height and distance that your drone should not exceed. Also make sure the obstacle avoidance setting is on.
Then, you can also interact with the normal, movie or sport mode depending on how you want to drive. For the other parameters, they will depend on your needs during your flight missions.
What is an FPV drone?
Some drones allow you to fly while enjoying an immersive experience. Thanks to the on-board camera, you can enjoy the images in real time, as if you were in the aircraft. This is called FPV, or First Person View, which can be translated as "flight underwater".
This type of flight allows for many acrobatics and offers much more dynamic videos. The film industry is using this type of drone more and more often.
The business component
How to have an accurate position of my drone (RTK)?
RTK (Real Time Kinematic) is the device for transmitting real-time correction data from the RTK base to mobile GPS data. The mobile will then integrate the information from this station into its positioning calculation to gain accuracy. Thanks to the use of this mobile RTK base, you will be able to obtain photogrammetric data with an accuracy of one centimeter! Are you interested in photogrammetry? Do not hesitate to consult our blog article: Drone photogrammetry, everything you need to know!
Is the antenna booster an asset or should it be avoided?
With the evolution of drone technology in recent years, some devices now have a theoretical flight distance of 15 kilometers. You will have understood that antenna boosters are not really necessary anymore. Of course, this is true for the vast majority of cases, but some more specific missions may require this technology.
The training and support component
Our mission is to accompany you in the acquisition of knowledge and skills so that you can use them in your everyday professional life. The drone is a tool that will allow you to capture data in different sectors of activity.
Whether in agriculture, surveying, forestry, civil engineering or even in a mine or sand pit. The pilot must perfectly master the environment related to the data he wants to capture.
Our trainings are part of a professionalization dynamic where we start from the base, that is to say the training: basic operations or advanced operations, which allows you to fly a drone. In a second step, we can allow you to improve your skills thanks to more specific training in one or more fields of activity.
Conclusion
To conclude this summary, we would like to thank again all the people who followed this event live. Thank you also for checking out this article and to access all the questions that were answered, check out the full replay of the webinar…